North Brisbane Hot Water System Installation
Hot Water System Issues? Call today and guaranteed to answer…
Your Experts in Installation, Supply, Repairs & Replacement!
We are the Go-to Professional Hot Water System Plumbers.
Buz Plumbing are experienced and skilled professionals who are dedicated to installing, supplying, and repairing various types of hot water systems. We take pride in our plumbing team, who happen to be masterminds in all gas, electric, solar hot water systems and models.
We offer our Hot Water services across the North Brisbane areas, these include:
New hot water system installation
Fix hot water that isn't hot
You can only expect to receive energy-efficient hot water systems. But first of all, how can you tell if your hot water system isn't energy-efficient? You can't easily decipher this but if you notice an increase in power, get in touch with a licensed hot water plumber to inspect and ensure you are getting your money's worth.
For example, one situation that isn't energy-efficient is owning a large-sized hot water system in a small property or vice versa. Either way, your hot water system could be bleeding out money if it's not the right size for your property.
If your hot water unit is bigger than needed, you end up covering recurring costs that come with maintaining heat in a large body of water. Meanwhile, if it's too small, you end up constantly running out of hot water.
Here are some key questions to help you choose the best hot water system fit for your situation:
Where would you want the system installed?
Are you able to shoulder the installation cost and running costs?
Have you thought about the environmental impact it may have?
What type of system would you want – is it Gas, Electric, Solar, etc?
Brands of Hot Water Systems we install
Electric hot water system brands
Apricus Solar Ready Electric hot water
Aquamax Electric hot water
Everhot Electric hot water
Rinnai Electric hot water
Stiebel Eltron Electric hot water
Thermann Electric Hot Water
Vulcan Electric hot water
Gas Hot Water system brands
Solar Hot Water system Brands
Kelvinator Solar Hot Water
Boiling water units brands
Stiebel Eletron www.stiebel.com.au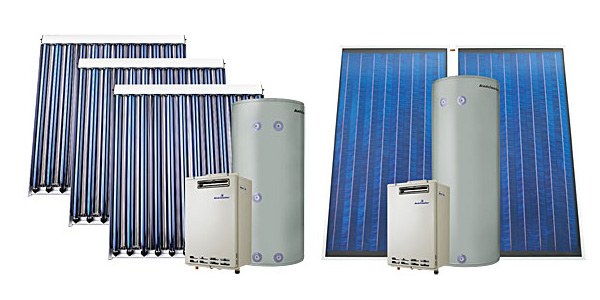 When it comes to choosing a new hot water system, it is best to consult with a plumber who installs a system that is the right size for your property. If this is overlooked, then you can expect to see an increase in your energy bill.
Buz Plumbing are masters in more tasks than just installing electric hot water systems and repairs or replacements, but also with different types such as solar and gas hot water systems. If you're unsure about what type you would want, we highly recommend you consult your plumber to explore all possible options before installing a new hot water system.
Buz Plumbing provides a wide variety of hot water plumbing services all under one-stop, whether it's a new hot water system or simply repairs on your current system, we've got you covered and we'll do it without wasting your time or hurting your wallet.
Not only that, but we also carry and install all brands of hot water systems. Simply reach out and call one of our friendly and professional plumbers to find out how we can help you with your hot water systems.
Hot Water System Installation in North Brisbane
Whether it's an installation or a replacement you need, we are more than capable no matter what type of hot water system: Gas, Electric, Instantaneous or Solar. While the costs for installation vary depending on the complexity of the client's situation, we try our best to keep it at a minimum. If you are replacing your hot water system with the same type and in the same area of your property, then your installation costs won't be as high.
Reach out to our experts to discuss the latest pricing and advice regarding instalment for each type of hot water system.
Hot Water System Repair in North Brisbane
Isn't it annoying expecting a long, warm, shower in the morning only to receive cold water? It totally sets your day off. If you've ever noticed that your hot water system wasn't heating properly anymore or leaking or tripping the power on/off, then those are signs of it breaking down. You'll probably need it fixed or replaced ASAP and with us, we have hot water systems that can be installed quickly! 
We repair all types of hot water systems: gas, electric, instantaneous and solar.
Simply reach out to our experts to discuss the latest pricing and advice regarding repair for each type of hot water system.